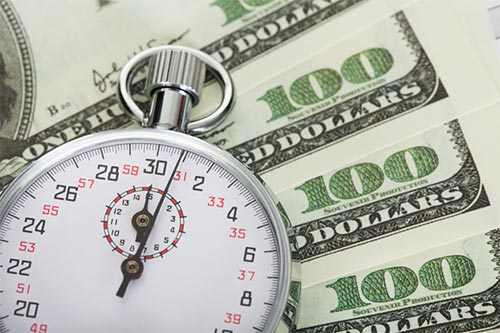 Setting goals is important. We all set goals from time to time for our jobs, our health, travel plans. But do you have a savings goal? Do you even know how much money you should ideally have saved and set aside in your 20s? 30s? 40s? Beyond?
A recent CNBC Money report puts it in plain terms exactly how much money you should have saved at each major milestone year based on your salary. You might be surprised to know at what age you should have at least 3 times your current salary saved up.
Curious? Yeah, I was too. You can read the full article or watch the video here.
How do you think buying or selling a home fits in with the experts' recommendations for savings for you? I'd love to discuss it with you. Give me a call or shoot me an email at 480-719-8824 or bames@vipmtginc.com. We can evaluate together after crunching some numbers to see if you're on the right track.
Categorized in: Mortgage, Uncategorized